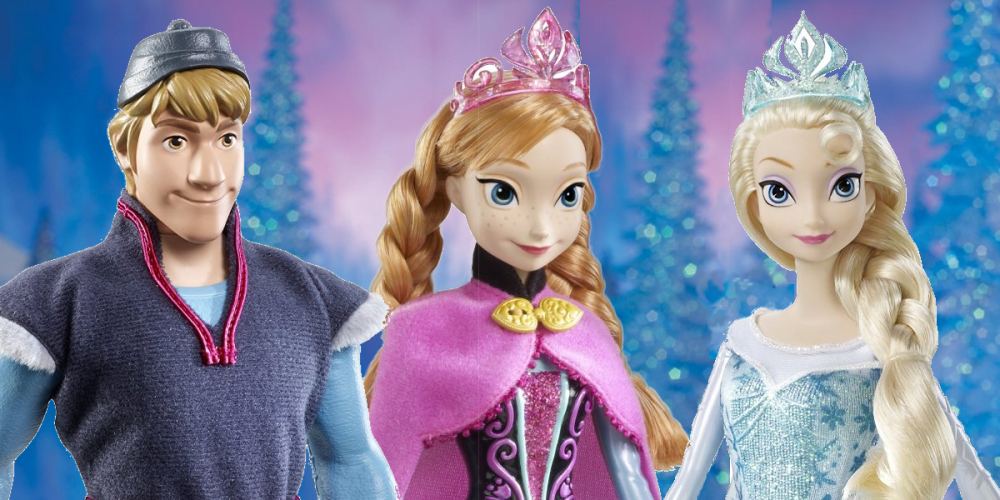 We have done our research and discovered the most popular dolls in this range.  Here they are, listed in reverse order by popularity – though it must be said – they are all hugely popular! The one you choose is a matter of personal taste  and you might even want to get a set!
5.
D
isney Frozen Royal Sisters Doll (2-Pack)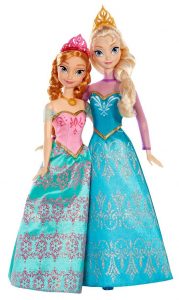 Re-create unforgettable movie moments from Frozen with elegant Anna and Elsa fashion dolls

Each wears a shimmering fashion and crown inspired by the film

Girls will love playing out the unique bond between sisters with this adorable princess two-pack

A wonderful gift that any girl is sure to love
This at number five sets the scene at an affordable price and is great for girls to share when playing with friends.
4.
Disney Frozen Sisters Giftset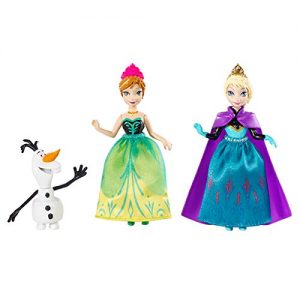 Girls will love reenacting their favorite scenes from the movie

Sisters Anna and Elsa are wearing their gorgeous ball gowns from the movie

Magiclip fashions make changing outfits gentle on little fingers

Includes Anna and Elsa small dolls and one Olaf figure
Lots of girls love to play with little figures and this is an attractive set to join the family of toys.
3.
Disney Frozen Sparkle Kristoff Doll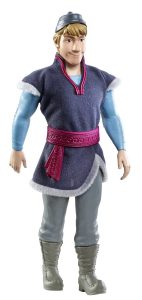 Girls will love reenacting their favorite scenes from the movie

Kristoff is dressed from head to toe for another adventure on the mountain

His loose grey pants and molded bright blue shirt and vest keep him warm and dry
Boys like dolls too and and male dolls  mean can happily engage in the fantasy adventures feeling represented in the game.
2.
Disney Frozen Sparkle Anna of Arendelle Doll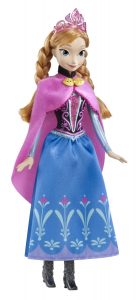 Anna is a free-spirited daydreamer determined to save her kingdom

Elaborate gown features a rich, multi-colored bodice decorated with vibrant pink swirls, sparkles and flowers

Her bright blue skirt is accented with traditional Norwegian inspired designs

Girls will love reenacting their favorite scenes from the movie
This brave and warm-hearted character from the film appeals to many girls who love adventure.
1.  Doll
This Elsa Doll tops the list, with her delicate but majestic looks. She wears a beautiful sparkly gown with the scoop neck, pale blue patterned bodice and long elegant skirt that just allows a peak at her translucent blue heels. A sheer white overcoat detailed with snowflake sparkles and her glittery blue tiara atop her long blonde braided her completes the picture.
No wonder so many love this elegant character from the Frozen Film. Girls simply love playing with this doll and imagining adventures with her.
We have plenty of evidence that the Moms love this doll too!
New Dolls from Disney are due to be on sale this Christmas – We wait with bated breath to see how popular they will be!
Save
Save
Save
Save
Save
Save